Business Analist banking Utrecht fullt.
For Rabobank Utrecht, looking for a Business Analist Onsite.
Imagine…
being the linking pin between a high performing team of experts and our business partners. As a Business Analyst within the Area of Digital Collaboration Experience you are joining a team that want to provide our colleagues with a digital work environment to collaborate with others and be at their most productive, improving our employee experience.
In this position you will help develop the product strategy and policy, in line with business needs. In close contact with your team and business stakeholders you define, prioritize and implement solutions and concepts so
We optimally facilitate work and, in particular, collaboration during (hybrid) meetings, on documents, decision making and growing your network;
We optimally facilitate smart scheduling of an employees' working day;
We co-create work agreements and rituals with the business for a healthy and productive work experience at Rabobank;
We simplify work by offering service(s) to automate processes;
We provide (a)synchronous collaboration tools that provide options to collaborate, focus and support your working rhythm;
We innovate and develop with our partners like Microsoft to continuously develop on our collaboration and productivity, we actively decommision our IT legacy.
To achieve your goal your focus is working with agile teams and prioritising scope, planning, designing, development, rollout, support, budget and quality of your products and services, in close collaboration with colleagues from other squads, strategic stakeholders and Senior Management.
You will be part of the Area team and together with the Area Lead and your peers, you will work together on achieving the goals for the Rabobank and its employees.
Making a difference
As Business Analyst you will make impact by:
Identify and resolve project issues;
Analyze complex business problems and determine a smarter solution;
Gather data and analyze business and user needs;
Coordinate the development of documentation to enable implementation and turnover of the process of system;
Define objectives and scope of business system;
Running A/B tests and analyzing data.
With each other
Collaboration is at the heart of everything we do. Our team works together to get things done, we set the example to promote a transparent and collaborative culture.
We bring our the best in each other to make a meaningful contribution to Rabobank's employees in becoming more productive, enjoying ease of use with our digital collaboration experience solutions.
Collaboration, Agility, Complex Problem Solving and Judgement & decision making, are clearly essential for the role of a Business Anaylst. In addition, it's important that you recognise everything in the checklist below:
Academic thinking and working level;
Experience with initiating, managing and implementing complex products within a large corporate with multi-disciplinary teams;
Experience within IT Workplace and/or HR is preferred;
Strong consulting skills; Excellent presentation and advisory skills;
Excellent social skills;
Entrepreneurial and can do mentality;
Self-Starter;
Innovative Thinker.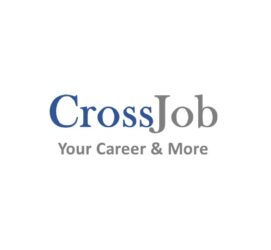 Utrecht
Werken op afstand mogelijk